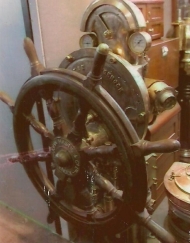 In this page, you'll find some examples of helm dashboards with wheels on pedestals, in different sizes and shapes.
The steering wheel is the symbol of the ship and today it's one of the most desired items to personalize environments in a unique and original way.
For our helm dashboards, we can certify origin and age.
For any enquiries, write or visit our warehouses.