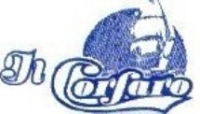 Events organization

IL CORSARO have provided companies with equipment for stands for over 50 years.

Customised renting service for trade fairs, exhibitions, congresses, show rooms, receptions, fashion shows, etc. is also provided.

Through our trouble-free renting service we can provide you with furniture equipment for stands scenery settings, and follow you through designing and assembling.

Many companies have chosen us to furnish their exhibition stands, by choosing from items such as glazed cupboards, desks, sofas, etc., as well as instruments and scenery items.

On request we customise stands by lining walls with mahogany wood panels. We can furnish with both custom-made solutions, and articles on display in our warehouses, furniture pieces, original items and instruments.

Transport, preparation and assembling, as well as collection of exhibition materials will be totally at our expense at competitive prices.

We will thus create prestigious stands and set them in a sea atmosphere, which will certainly maximise the impact of your brand.

Our exhibition designing service applies to national as well as international exhibitions.