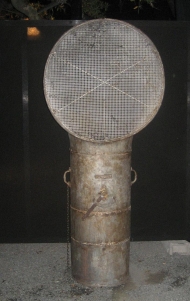 We have wind scoops of any size and in different materials.
You can find small wind scoops from old yachts as well as bigger wind scoops from liners and ferries.
Wind scoops recreate a sea ambience and are ideal items for a marine touch in any environment.
Ideal for indoor and outdoor furnishing.