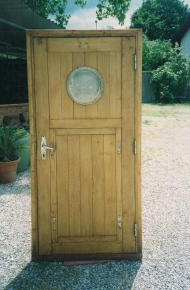 Original teak ship doors
Doors rescued from ships, restored and put on sale.
Great quality teak wood. Standard door sizes are also available, our range of doors is continually updated.
Our items are in pre-plantation teak wood, which has a beautiful and rich colour, and is much sturdier than modern teak.
Our prices are competitive and you can hardly find any such high quality solutions at such prices.
Various Sizes